How does PHP read his PHP script?
Look at this Image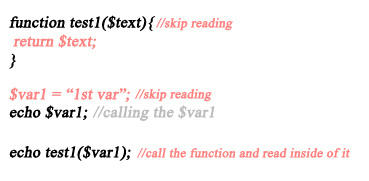 Do my image is correct? Please correct me.
Do PHP will skip the value/varchar and he will just call it during the ECHO ?
Do PHP will read the function line but he will skip reading inside of it except ECHOING it?
Or he will read all lines from very beginning until to the end ?